Did you know that there are local technology providers that could help your events? Whether you are looking for tools that could help increase booking of your attendees, streamline tedious work processes or increase engagement, there are Filipino companies offering techs that could assist on your requirements.
Here are the top Filipino technologies specialized for events:
1.) ThinkBit Events – Founded by Jedd Lim, TBE simplifies event registration by deploying Ipad kiosks during expos and conferences.Whether you are expecting hundreds and event thousands of attendees, TBE can  provide fast and seamless booking of your attendees. This helps alot on ensuring events starts on time and ensures that your guests feel comfortable as they participate during your event.
ThinkBit Events offers a complete registration suite for events. They offer the following: registration system, Ipad deployment, table gooseneck, mini stand and table standee. If you need additional service for your event registration, they also offer theme customization for the system, photo capture, QR code scanning, electronic raffle, nametag printing and signature capture.
2.) Events.ph – considered to be the Amazon.com for Philippines events. Events.ph curates the best events around the metro, ranging from business seminars/conferences, fun runs, and expos. It is expanding its offering to parties, concerts and other social events.
Events.ph is the tool where people can buy tickets. It is a tool where event organizers can increase their audience reach and have their own electronic payment system.
3.) Cyburban – This is one of the most exciting events tech we discovered so far. Imagine, what if you can have your own Amazing Race for your events? Cool, right!? Founded by Ari Bancale, Cyburban is a platform for creating, publishing and managing real-time interactive game elements to live events.
Cyburban is one of the best app that could help gamify your events. Let's face it, people want something new and fun on your event. They want to participate in challenges. This app can help bring this engaging experience for your events. It offers Quests Systems, Question and Answer, Timed Challenges, Dynamic Point System, Check Points, QR Code Scanning and Survey Questions.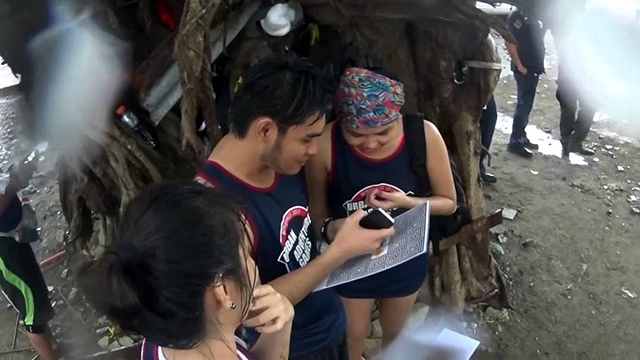 4.) SlowMoManila – Slow motion videobooths are considered to be serious contenders to replace traditional photobooths. Instead of capturing photos, SMM captures videos and renders them in stunning HD slow motion. SMM compiles these videos and creates an MTV for your event.
Unlike typical photobooths, SMM is more fun and engaging. You will see the tons of laughter as they try to act their best inside the booth. Slow motion videobooths works best for weddings, debuts, parties, company conferences and event concerts. Videos produced shows how much guests enjoyed the event. This makes people smile everytime they run their event slowmo video.
Check the videos below and see how cool your event can be with SMM
5.) Kroniklr - Social media has dominated our everyday lives. Event organizers acknowledges the need that events should also trend in social media. Brand managers has started seeing the value of having a strong following for their event hashtags. This is where Kroniklr can help make events trend online.
Kroniklr is a social media wall  that can help make an event trend in Twitter and Instagram. It collects all posts from these social networks and displays them live on any projector, LED or Jumbotron during events. Kr can help turn your attendees into your brand ambassadors by encouraging them to post photos using your event hashtags.